News
Noé Soulier: D&D VideoTalk at the Venice Biennale Danza
21/10/2020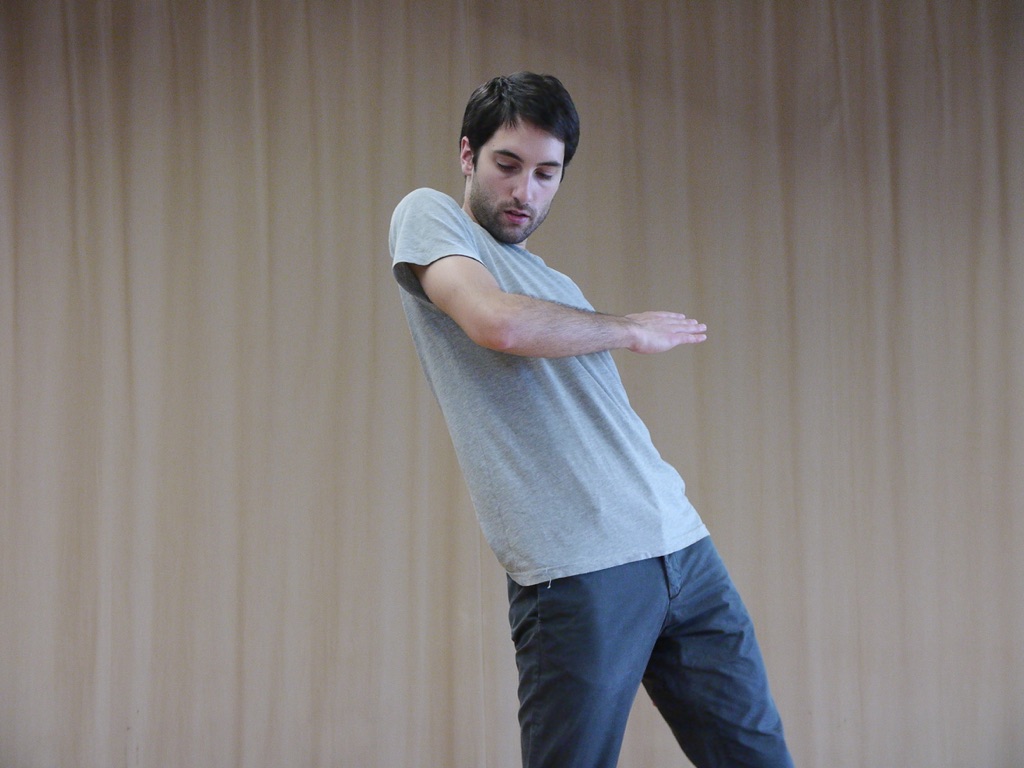 Noé Soulier "Mouvement sur Mouvement" (ph. Chiara Valle Vallomini)
VENICE As a deep thinker, Noé Soulier is shaping the art of making dance in a new way. Born in Paris, this young artist has a huge study background which goes through Canada's National Ballet School, P.A.R.T.S. in Brussels and La Sorbonne University, where he got a master's degree in Philosophy. By gazing at dance, he explores gesture, movement and memory in constant dialogue with his performers and theatre environment to underline how complex and intimate the composing process could be at the same time.
We have met Noé Soulier at Venetian Arsenale where, in the context of Biennale Danza, he was going to present two of his pieces: Portrait de Frédéric Tavernini, an amazing solo where he acted as pianist too, and Les Vagues, a sophisticated work for six impressive dancers. The French artist told us about his approach to the art of choreography and his plans for Centre National de Danse Contemporaine d'Angers, a prestigious institution in France which he has been running since July 2020 as its new director after Robert Swinston's leadership set on Cunningham heritage.
In the next issue of DANZA&DANZA INTERNATIONAL the review from Venice of his pieces.
© All rights reserved