News
Alessandra Ferri to lead the Vienna State Ballet from September 2025
The internationally acclaimed artist will succeed Martin Schläpfer in September 2025
24/10/2023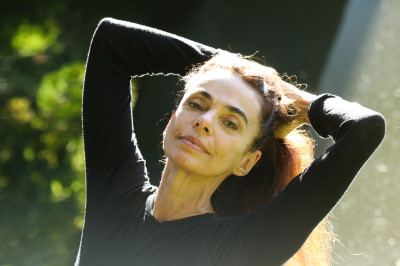 Alessandra Ferri (ph. Holger Badekow)
Internationally acclaimed artist and prima ballerina assoluta Alessandra Ferri will be the new director of the Vienna State Ballet from September 1, 2025. This was announced today, October 24, 2023, by Bogdan Roščić, director general of the Vienna State Opera and Lotte de Beer, director general of the Volksoper Vienna. Alessandra Ferri succeeds Martin Schläpfer, who at his own request has not renewed his contract beyond August 31, 2025.

With Alessandra Ferri, one of the most influential personalities of the international ballet world of our time will take over the artistic direction of the ballet company, which is organized as an independent joint venture of the Vienna State Opera and the Volksoper Vienna. As director of the Vienna State Ballet, Alessandra Ferri also serves as artistic director of the Wiener Staatsoper Ballet Academy.

Born in Milan in 1963, Ferri looks back on a unique career: As a dancer, she has worked with the world's most important choreographers who have also created numerous works especially for her. She was Principal Dancer at the Royal Ballet and at the American Ballet Theatre, is prima ballerina assoluta of La Scala in Milan and has made guest appearances at all the major houses and companies worldwide. From 2008 to 2014, she also successfully directed the dance programming of the renowned Spoleto Festival, acted as a producer of international touring productions and has recently devoted herself to teaching and rehearsing at the Royal Ballet, English National Ballet or American Ballet Theatre, among others
(for a detailed biography, see pdf-download).

In an application process accompanied by a group of international dance experts, Alessandra Ferri excelled with her personality, her artistic concept and her plans for the future development of the Vienna State Ballet and thus prevailed against 39 competitors. In close coordination with the directors of the Vienna State Opera and the Volksoper Vienna, Ferri, as the director designate of the company, will now start the intensive preparation period for her first season; details about the program will be announced in the context of the season presentations 2025/2026.


Bogdan Roščić, Director of the Vienna State Opera: "There are few superlatives which haven't been used yet to describe Alessandra Ferri's stellar career as a dancer. Now she is about to write a new chapter in her unique story, and I couldn't be happier that this will happen in Vienna. In all our discussions, she has shown a deep understanding of what a repertoire house like the Staatsoper needs – firmly rooted in the classical tradition as the Vienna State Opera is, but always open towards contemporary languages and the best dance creations of the present moment. Alessandra is an inspired and inspiring person, at the same time analytical in her thinking and gifted with a quiet authority with which she will pass on her knowledge and her vast experience to our dancers. I look forward to our collaboration with curiosity and much anticipation."

Lotte de Beer, Director of the Volksoper Vienna:
"I am overjoyed that we could win Alessandra Ferri as the new artistic director of the Vienna State Ballet. Her extensive experience, natural leadership qualities as well as her outstanding career as one of the great prima ballerinas of our time make her the ideal personality to lead our Vienna Ballet. With her clear and at the same time empathetic, pragmatic, but also open leadership style and above all her uncompromising standard to always reach the highest artistic level, she will inspire our company in the Staatsoper and Volksoper in the best possible way. Love and passion, her open mind to ballet and dance in all forms, her enthusiastic, never dogmatic approach to art promise a fruitful artistic partnership that I am already very much looking forward to."

Alessandra Ferri, Director Designate of the Vienna State Ballet: "It is with immense joy that I embrace this assignment. It is an honor to guide this beautiful group of dancers into the future, sharing with them the vast knowledge I have gathered during my long and diverse career around the world. I had the privilege to be a muse to a number of fantastic choreographers and to have shared the stage with amazing partners; now, I am deeply committed to sharing the knowledge and wisdom I have gained with this remarkable company. I have been affiliated with quite a number of companies but oddly enough I don't have a history with the Vienna State Ballet. This I have come to see as a plus, for it will allow me to come with openness and total freedom of mind. With a clean gaze, free to create a new, lasting bond. My wish is to be an inspiring and inspired leader: Inspiring through my own journey and inspired by the journey of these beautiful, talented dancers."





© All rights reserved