News
Rosas to stream cancelled performances of "Drumming" live on the internet
29/10/2020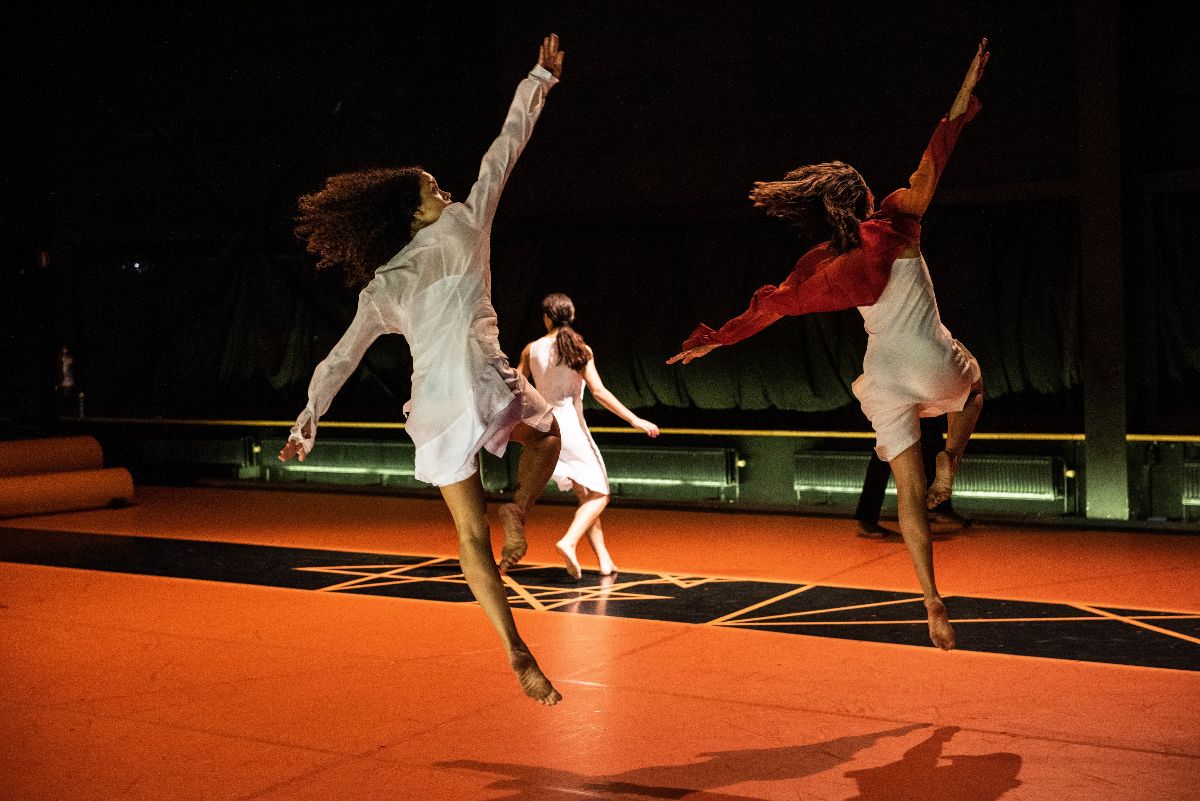 Rosas in "Drumming"
BRUSSELS On 24 October, the Brussels authorities decided that public performances were to be suspended until 19 November at the earliest. As a result, the final six performances of Anne Teresa De Keersmaeker's Drumming in the Rosas Performance Space have been cancelled. The cast of the show can still rehearse and dance in the same space, provided that the rules concerning production bubbles are observed. Now that a large section of the audience will have to miss this performance, Rosas intends to perform Drumming in full and stream it live online from Brussels, in collaboration with De Munt / La Monnaie and the Kaaitheater. This will take place on Friday 30 and Saturday 31 October at 8 pm (CET).
Drumming (1998) is one of Anne Teresa De Keersmaeker's most iconic choreographies, written to the eponymous, minimalistic percussion score by Steve Reich. The music starts with a single rhythmic motif, which subsequently multiplies and unfolds into a rich cornucopia of textures including drums, woodwinds, brass and voice. Reich here ramps up the technique already used in his earlier composition Piano Phase: through minor tempo accelerations the musicians almost imperceptibly push their unison out of joint, resulting in a never-ending volley of canons. In the dance, the choreographic complexity was devised in a similar fashion: a single movement phrase serves as the foundation for an infinite number of variations across time and space. When the music stops and the bodies come to a halt, the audience realizes what they have witnessed: a wave of pure dance and pure sound, a vortex of vital energy.

Drumming is the result of intense collaboration between Anne Teresa De Keersmaeker, Dries Van Noten for the costumes and Jan Versweyveld for the scenography and lighting. They joined forces again three years later, this time to create Rain (2001), a second iconic group performance set to music by Steve Reich.

These two performances will be streamed via the company's Facebook, Instagram and YouTube accounts.
Facebook @rosasdancecompany
Instagram @rosasdance
Youtube: RosasVzw
© All rights reserved