People
Akram Khan says good bye to stage
With his new solo "XENOS"
30/08/2019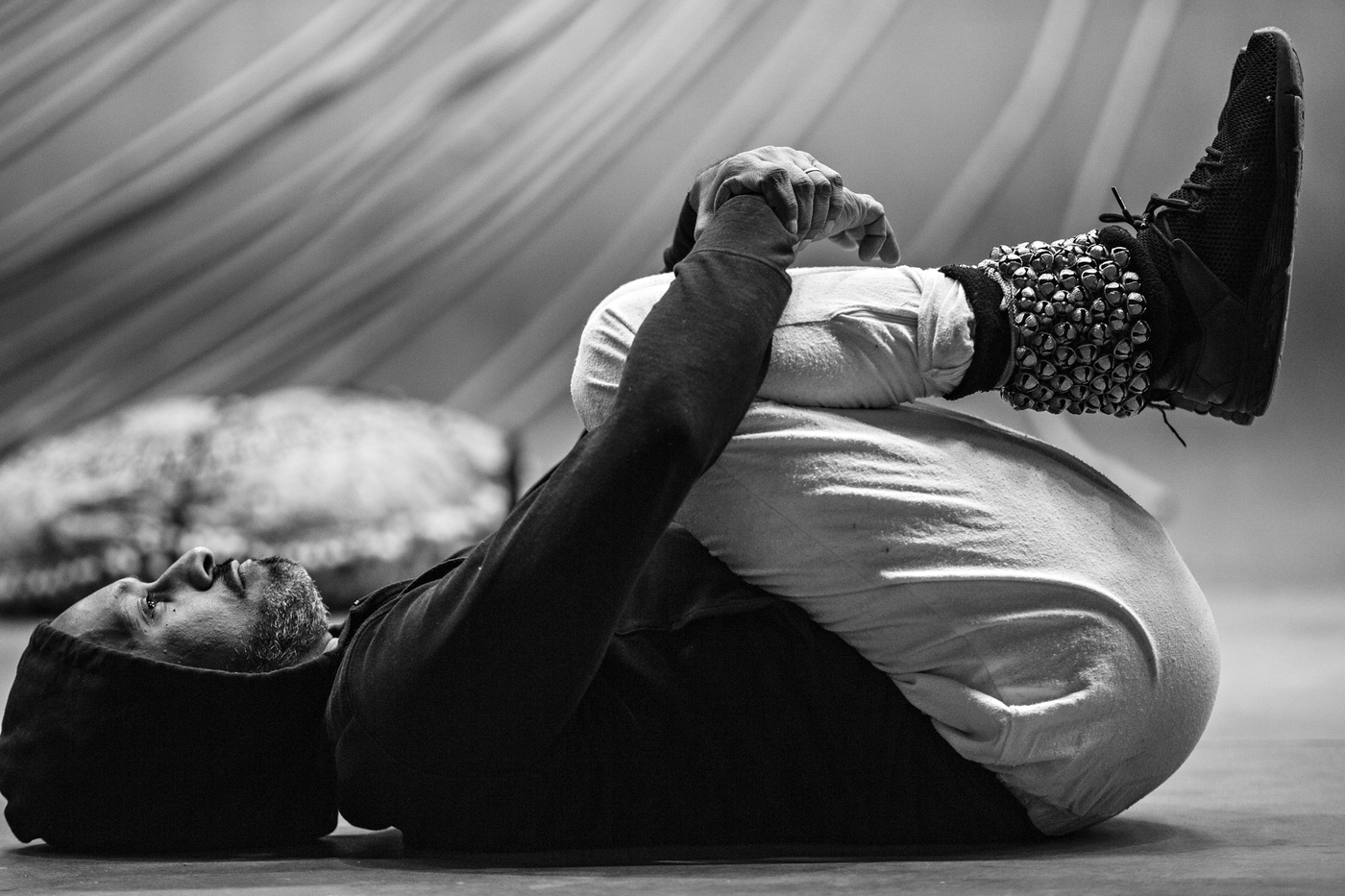 Akram Khan says good bye to stage
ATHENS Akram Khan says good bye to the stage as a dancer. Premiered last February at Onassis Cultural Centre in Athens before a world wide tour, his last creation XENOS (Greek word for "stranger") marks his farewell performance in a full-lengh solo (read its review on the next May/June issue of Danza&Danza magazine and Danza&Danza International n. 7). After Adelaide Festival in Australia, this impressive and explosive dance comes back to Europe: curtain rises at Hellerau in Dresden, 5th-6th April.
We met Akram Khan in Athens the day after the premiere of this work which will andoubtedly open a new chapter in his artistic journey.
Akram Khan, in your opinion who is the "stranger" nowadays?
The "stranger" is every single human being on this planet right now. We are all strangers in some way. Whether we are estranged by being immigrants and migrants. I feel that every single human being is, right now, a "xenos" and it's because of that, that we are in this state of darkness.
When you started to create "XENOS", did you already know that it would be your last full evening solo?
Yes. I think just I am bit tired, not of performing but of training. My body has changed, I am 43 years old, and to sustain a full-lengh show that has a lot of explosive movements I need to train very intensely. I am tired of the fear of injury. So to maintain the body, I have to work extra. Also, has a father to two small children and personally I do not want be away from them for too long, because I am their father.
Thinking about the past twenty years as leading acclaimed soloist, how would you summarize that?
It is like a dream really. I feel like I have been in this beautiful dream, definitely not reality. The only moment it becomes real is when I am on stage; indeed a part of the moment when I am on stage everything is a dream, because I think that it is a gift to have the opportunity to be heard and it is a gift to find your voice. The writer Mark Twain said that: "Two very important moments in your life are: the moment you are born and the moment you find out your purpose in life". So in the last twenty years I feel that I found my voice, my purpose. And to be able to have the possibility to live that purpose, it is really a gift because many people do not have that opportunity. A lot of people don't do what they really want to do in their heart.
Talking about choreography, what changes when you create for yourself compared to your creations for others?
For me it's challenging both the ways but I guess that it's more challenging when I choreograph for myself, because I am playing several roles: the director, the choreographer and the performer. This takes a lot out of me but when I create works for other bodies is lightly easier because I am playing one role. In this case I am not responsible of maintaining my body, I am not responsible of getting ready for the show as performer. I am just focused on the vision and direction of show. So for me creating on others is much more enjoyable that creating for myself.
For XENOS you teamed up with lot of artistic collaborations. How do you succeed in manage all of these voices?
It's like a family. We are really a very close family and together we create a baby. Everybody has very deep emotional and psychological investment in the birth of this child. I've always enjoyed working collaboratively. So sometimes, the boundaries of who does what, get taken for granted. Even who is involved in specific role, all get exploited when we are collaborating. Towards the end it becomes clear but in dialogue we all have a voice, we are all part-creators of the work.
After "Giselle" and "Until the Lions", "XENOS" marks also your third full-length collaboration with the Italian composer Vincenzo Lamagna. Tell us about this tandem?
First of all, he is a beautiful composer and highly intelligent in his craft. But what is so important for me is not just his talent, which is clearly visible, but it's that he really invests a lot psychologically and emotionally into narrative we're building. He didn't just come and create the music or create the music and then send it to me. He is there all the time, very present in the entire process and I love this kind of collaborator, because the creator gifts hit time to another creator. Time is precious so he really feels immerse himself in the work. And I am a lot of respect for that kind of artists. Vincenzo has an imput on many things and not just the music. He is not just like the clay-maker, he is like clay, because he adapts to what the story needs to be, so he is very open in serving the work as a co-creator.
After your "Giselle" experience with English National Ballet, what do you think about ballet as genre and would you like to work again into?
Yes, I would like to work again into ballet. With regards to ballet technique I feel very close to it. I never properly studied ballet, I did ballet class in my Conservatoire at Northern School of Contemporary Dance. I think that my first insight to it was choreographing with Sylvie Guillem and later with Tamara Rojo. I feel very close to ballet philosophy because I studied Indian classical dance, from childhood ten hours per day. So the approach to classicism is something that I feel very connected to. And it is very exciting what is happening into classical world, because they were really not really open to reinvigorating the repertory and if they did it wasn't enough - and now they are really opening the doors formaking those classical works relevant to now.
What about your new chapter of life and plans for future?
I would like to make the second part of XENOS with a ballet company which has many dancers, because I would like to see it as a mass. And I also would like to make a version of it for younger audiences. I know that it is a very dark piece but I think that it is important for children to see and be aware of what is happening in the world. I am directing a Fuji film as two year project on XENOS, too. And at the moment I' am making a five-episodes documentaries with Sky Arts on dance. I will also make another documentary with Channel 4 on robots because I am fascinated about this topic and how they are replacing human movements.
As British artist, what do you think about Brexit and possible scenario after it?
To be honest nobody knows how is going to be. Do I think it is a good thing? No! Because the origin of Brexit is xenophobia. It is really initiating from Syrian refugees and the mass migration of people and fear of the Other. Europe has not been very kind or very human in managing it. And in Europe- in which I include England because it's part of it. I feel that we are living with the same 'symptoms' of just before the First and Second World War which started from xenophobia. So I am praying that we do not have another World War. My last creation, XENOS, is a response to world today.
© Riproduzione riservata