Shopping
Looking for the perfect gift?
Here our tips for a...dancing Christmas!
08/12/2022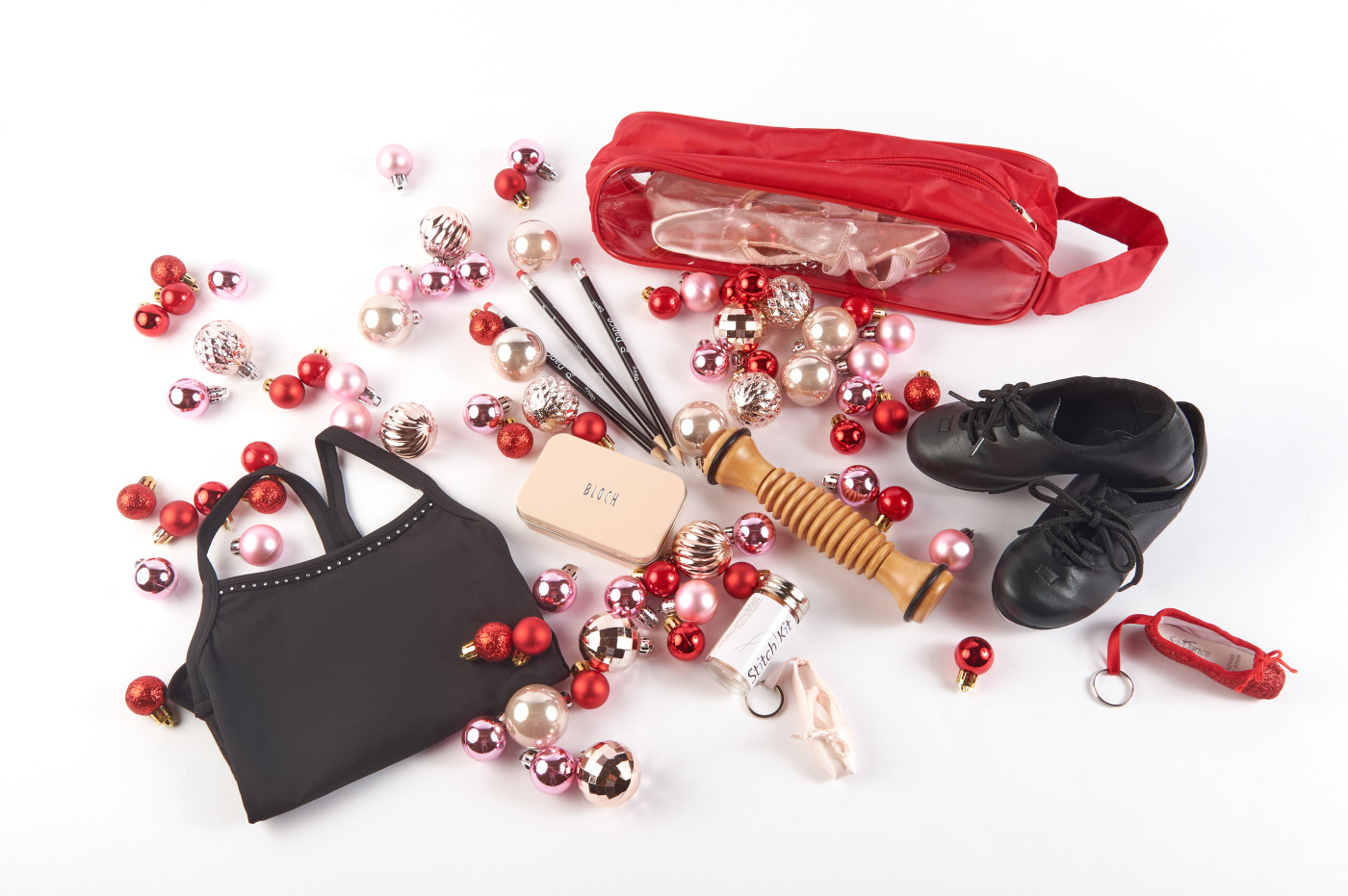 Christmas gifts
Christmas is upon us and, as per tradition, we have collected a few tips for you or to give to whoever you want.
Let's start with a timeless accessory: the classic ballet skirt, a must-have in every dance outfit. Ballet Rosa, an elegant Portuguese brand with a richly decorated design, offers the Skylar short pull-on model elongating the line of the legs; made of four-way stretch mesh, the Skylar has a comfortable yet secure fit and will flow with your movement; the Ninette long model, on the other hand, is perfect for those looking for an elegant style (prices at retailers). Both skirts are available in 24 colours, to be combined with the Gaynor Minden sweater tights, made in Italy, feather-light and toasty warm, now available in two new colors: Forest and Rose (€ 23 – 28).
If you are looking for the perfect shoe, you can take a look at DeVallet, a Spanish startup that offers well-made pointe and demi-pointe shoes.
Don't you know where to store all your equipment? Nothing is better than the bag (€ 19.99) and pochette (€ 9.99) in candy pink by Starever, the new dance collection by Decathlon.
If you are looking for affordable ideas, don't miss Bloch keyrings that you might also hang on your Christmas tree: mini satin pointe shoes for the romantic ones or colorful warm-up boots for modern enthusiasts (both available in different colours, from € 10-13). If, on the other hand, you have an important gift in mind, but also useful if there are little dancers in the family, you can choose the height-adjustable home ballet barre Juliette by Dinamica Ballet that can be set to 12 different heights, so it can be adapted accordingly as your little dancers grow (from € 450).
If you are a Made in Italy addicted, DellaLo' is a must-have, with their refined and elegant leotards and skirts with embroidered tulle and lace. The exclusive Christmas Capsule Collection inspired by the atmosphere of the holidays is coming.. to feel like a Goddess even at Christmas!
Still looking for the perfect idea? Let's take a look at the special section of International Dance Supplies website, offering a complete range of Christmas-themed bags, purses, key rings and much more.
Happy gifts and Merry Christmas!
© All rights reserved