News
New York City Ballet presents another special web event
25/10/2020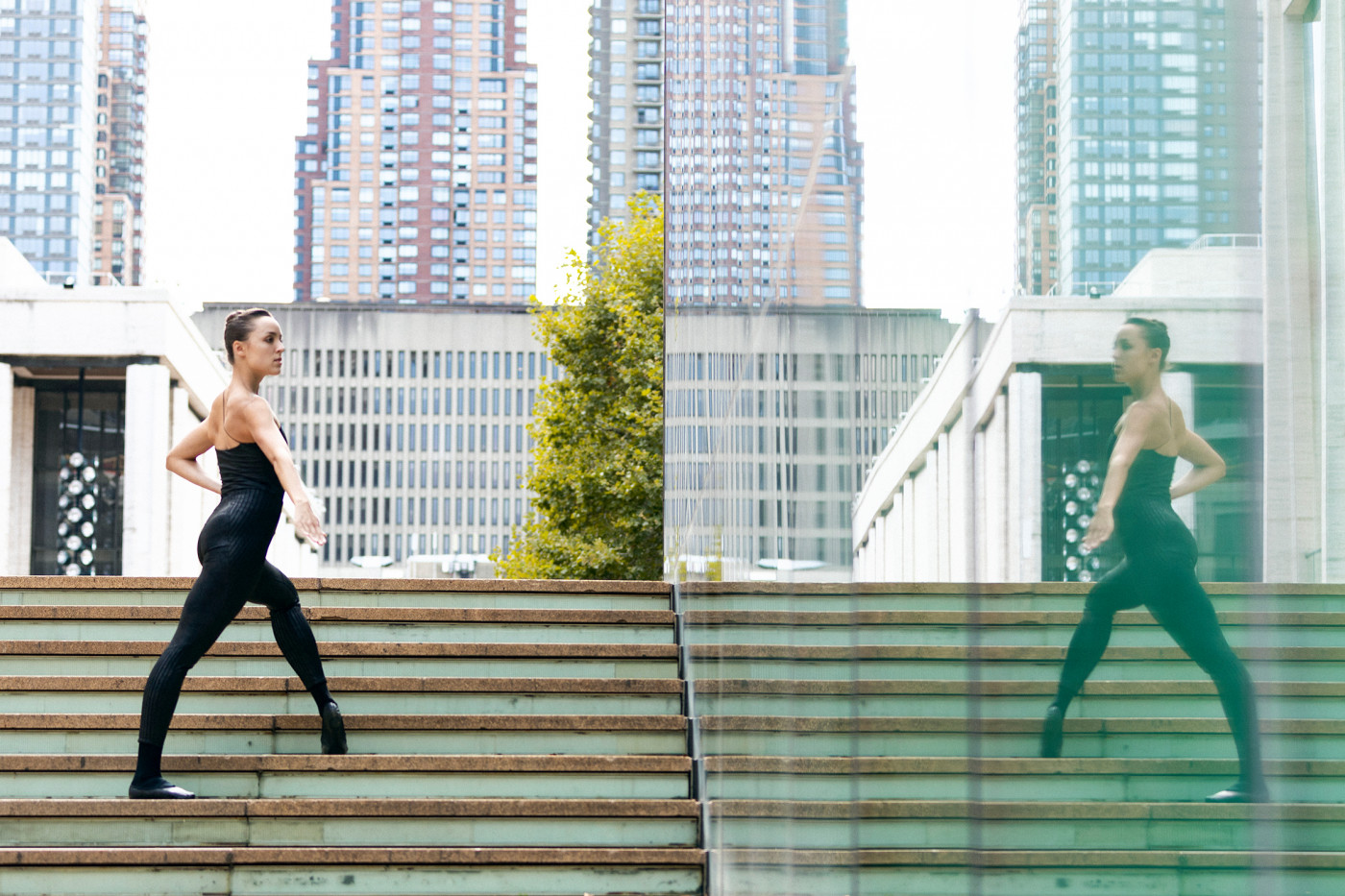 Emily Kikta of NYCB in the "Pixelation in a wave (within Wires)" by Sidra Bell (ph. Erin Baiano)
NEW YORK After showing more than twenty five ballets from its repertory, the New York City Ballet is going to present another special web event with exclusive performances. Opened last September, the current five-week Digital Fall Season will be closed, indeed, with a Festival of New Choreography featuring five world premiere films, one launching each night from Tuesday October 27 through Saturday October 31.
Directed by Ezra Hurwitz and choreographed by Sidra Bell, Andrea Miller, Jamar Roberts and Pam Tanowitz, the first four premieres feature NYCB dancers performing on the campus of Lincoln Center, company's home. If Bell, Miller and Roberts are making their first works for Mr. B's ensemble, Tanowitz is at her second piece.
The finale of the festival will be in the name of Justin Peck, NYCB Resident Choreographer and Artistic Advisor who directed and choreographed a film on a new version of songwriter and composer Chris Thile's Thank You, New York set on different urbanscapes of the City.
"We are extremely excited to present these new works during the digital fall season. Creating a new ballet repertory has been one of the hallmarks of NYCB since its inception in 1948, and with these five remarkable choreographers we will continue to build and expand that extraordinary body of work", said NYCB Associate Artistic Director Wendy Whelan.
Released at 8pm (New York timezone) each evening, the films can be watched on YouTube (YouTube.com/nycballet), Facebook (Facebook.com/nycballet) and company's website (nycballet.com). And to complete the program, a discussion featuring the choreographers with some of the artists involved will follow each premiere.
Thanks to the successes of the last Digital Spring Season, which collected more than one million of viewers from all over the world, the New York City Ballet is now promising web fireworks.
© All rights reserved