People
Ronald Wintjens: Nederlandse Dansdagen 2021
From 30th September the Dutch dance festival in Maastricht
29/09/2021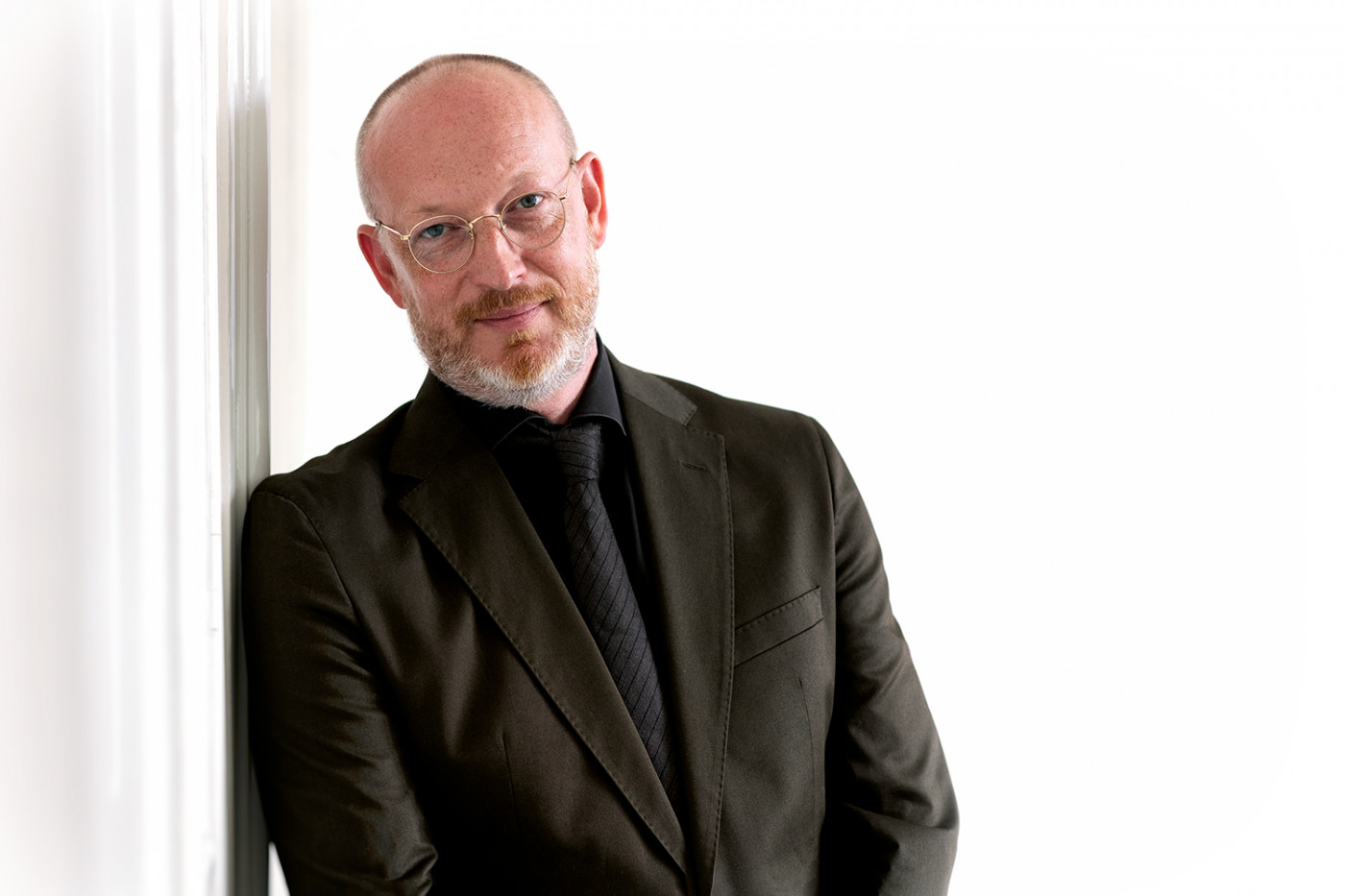 Ronald Wintjens (ph. Petra Teeuwsen)
MAASTRICHT

The 24th edition of Nederlandse Dansdagen, the annual festival dedicated to Dutch dance, opens tomorrow, September 30th. A very rich program until October 7th with the Gala Evening of the prestigious Swan awards, several national premieres, well-known names and young talents. We met up with the Director of the event Ronald Wintjens via Zoom.
Mister Wintjens, the 24th edition of the Nederlandse Dansdagen, the annual festival focused on Dutch dance, begins on 30 September. What are the strong points of this edition?




The festival always put Dutch dance central to its focus. We don't work every year with a theme, so to speak, but we always take what is currently happening with Dutch dance. And of course this year it has to do with the Covid crisis we've been in, and how we have dealt with that in the past year; but also, actually, very much looking forward to seeing what the impact could be of this crisis for the coming years. So, next to that we have all kinds of performances; we also have a lot of talks. There's the annual big dance debate where all of the professionals come together to discuss issues. And this year the focus will be on how/what will happen in the next years, what we need to prepare already and how will the crisis will affect the audiences coming to the theatres, but also how many performances the theatres across the country will book. Because probably everybody is dealing with shortages in their money situation! The Festival is always about the heritage of Dutch dance, the actuality of Dutch dance, and the future of Dutch dance.
Corona crisis has changed the way people enjoy the performances. Streaming and online views have entered our daily life. You too are organizing virtual residences projects and online performances for the audience. Can you tell us about it?




Yes, last year we didn't have any live performances so we did everything online; and due to that we understood that there's also great value in that.

This year it's the second time, but we realized there's a great value in doing something online. So we didn't stream performances; from an early stage we decided that whatever's going to happen we're not going to go live. So we had time to produce particular programmes especially made for online programming. And because we did that, the audiences enjoyed it much more than just streaming. Because most of the time when you just stream something online it has to be scripted, and if it's not well scripted you don't see everything; and so the enjoyment of the audience is not so good as when it's especially made for that. But in order to make something for online, you also need to really research how to do that. Because you know, when you have the mouse in your hand and you sit behind a computer, you're very tempted to just click to the next thing. Because that's what we do! So we developed virtual residencies. And within these residencies we actually gave the opportunity to the artists to discover what it means to produce something for online. So it's research based, but it also has an outcome. And this year, we have some four artists that will premiere online during the Festival. One makes a digital essay, one has a short movie, another, Evangelos Biskas made sort of like a game, where there are avatars dancing with each other and meeting with each other, one is in New York and one is in the Netherlands. But we also have one where the audience can decide the storyline. So with the mouse I can click and decide different storylines within the whole thing. So it becomes very interactive. A very exciting space to research what it would give in a positive way, for the future. But, of course, next to the online we also have live, a premiere of Nederlands Dans Theater; we have a beautiful artwork by Luke Jerram, there's a big globe hanging in an old factory and different kinds of choreographers have let themselves be inspired by that artwork and are performing different kinds of solos. We have our young audiences, the premiere of Sally Dance Maastricht. We have from our festival Prizes, research on audiences from two and half years old. So there's a lot going on, and of course the Gala, where we give out the most prestigious prizes of Dutch dance (The Swan).
This year 5 women nominated for your prize. Who chooses the nominations and do you think female choreography is growing in your country?




We have a jury committee made up of eight professionals from the field, from all different kinds of backgrounds – there are dancers (no choreographers), dance critics, programmers, policymakers, so it's a whole different kind of points of view sitting at the table. The whole year they watch performances, and out of that year comes a long list, and then it becomes a shortlist, and then it becomes the nominations. They are from all different parts of the country, assembled together. So they choose the prizes for the Swans. Audiences can give in who they think should be nominated.




On Dutch female choreographers, I think that Dutch dance has been built by female choreographers, not by male choreographers. If we look back to when Dutch dance really took off, that was after the war, 1945, there were the female choreographers that assembled together, that really started to build the foundation of Dutch dance. And throughout the years, especially in modern dance, it always has been the female choreographers who have always stood front line, in a sense. So we're very blessed that way. And also if you look at Dutch dance – who is subsidized and which companies – a big part of that is female. I think it is very balanced, I would even say that there are more female choreographers than there are male choreographers in Dutch dance.
About the importance of scouting for young choreographers for your festival, which actions do you implement to discover new talents?




We do scouting very much and we implement also with programs for international visitors to come to see and meet the artists; and because we're online, last year we had viewers from seventy different countries around the world. We developed programs to interact with international programmers, and we always present young and 'happening' choreographers in that sense. Also because of the prizes: the festival prizes are really geared to young choreographers who already did a couple of years of work but are really up and coming, very talented.

And then we program young established 'grand masters' so to speak; we actually, as a Festival, present a very good overview of Dutch dance in general. So our festival is very interesting for people who want to engage and understand and get to know Dutch dance, in a general way. There's something of everything within the festival. So it's not a festival geared just for modern dance, or for classical dance, or for young audiences, it is a whole umbrella. So each year you can see the development of Dutch dance reflected within our festival.
https://en.nederlandsedansdagen.nl/
© All rights reserved