News
Red Cross Gala
30/11/2022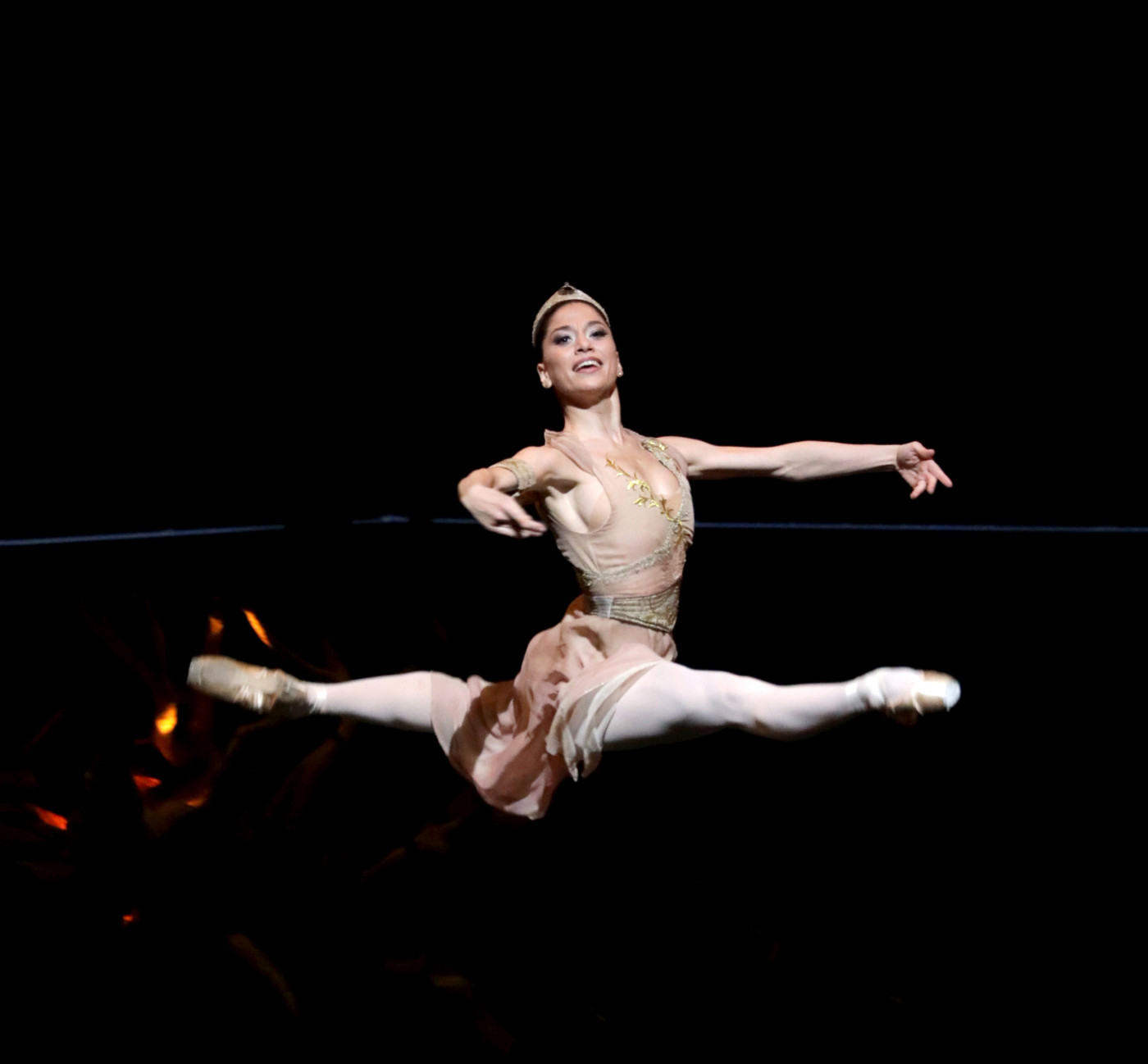 Alice Mariani (ph. Brescia-Amisano)
UDINE (ITALY) A traditional, yearly appointment, combining performance and solidarity, the 41st International Dance Gala returns to the Teatro Nuovo Giovanni da Udine on December 8 th (8.45 p.m) in an evening dedicated to the Italian Red Cross and supported by our magazine.
The charity event organised by Associazione Danza e Balletto, which is part of the "Fvg Dancefest#22" project, brings together 12 excellent dancers from Italian and European companies ready to put their athletic and interpretative skills at the disposal of children in need assisted by the Red Cross.
The artistic direction of Elisabetta Ceron has assembled for this edition a program of classical and contemporary authors, composed of refined elements from the repertoire, starting with Nureyev's Bella Addormentata, pas de deux from Act III, which will feature the new Wiener Staatsballett couple, Liudmila Konovalova and Brendan Saye.
Some national and regional premieres such two works from the Seven Sins Gauthier Dance production, Yesterday's Scars by Marco Goecke and Human Undoing by Aszure Barton. These pieces, after their summer debut at the Biennale Danza Venezia and Bolzano Danza will bring Gauthier Dance//Dance Company Theaterhaus Stuttgart to Udine with Luca Pannacci and Gaetano Signorelli on stage.
Premieres, Journey with and by Arshak Ghalumyan and Krasina Pavlova, both from the Staatsballett Berlin, and a personal solo by Stéphen Delattre, Rain, in her dark eyes, for Moscow-born Principal dancer Liudmila Konovalova. More great repertoire with Giselle, pas de deux from Act II, performed by the Balletto del Sud's leading soloist Nuria Salado Fustè and Matias Iaconianni; Manuel Legris' brilliant Donizetti pas de deux with Principal dancers Natascha Mair (English National Ballet) and Masayu Kimoto (Wiener Staastballett); and the neoclassical La Traviata by Fredy Franzutti. The excerpt from Sylvia by Manuel Legris, Danza&Danza Award as Best classical performance of 2019, will feature the stars of La Scala Theatre Ballet Alice Mariani and Marco Agostino. The opening project by Nastja Bremec and Michal Rynia, of the MN Dance Company-Slovenia, is dedicated to Pier Paolo Pasolini on the 100th anniversary of his birth. During the evening, Alice Mariani will receive the Giuliana Penzi National Award 2022.
With the contribution of Regione F.V.G. In collaboration with Comune di Udine, Danza&Danza magazine
Tickets online www.vivaticket.it
© All rights reserved