Shopping
Celebrate Valentine's Day with Ballet Rosa
Get in the loving spirit of Valentine's Day with Ballet Rosa's styles from their newest catalog 2023
10/02/2023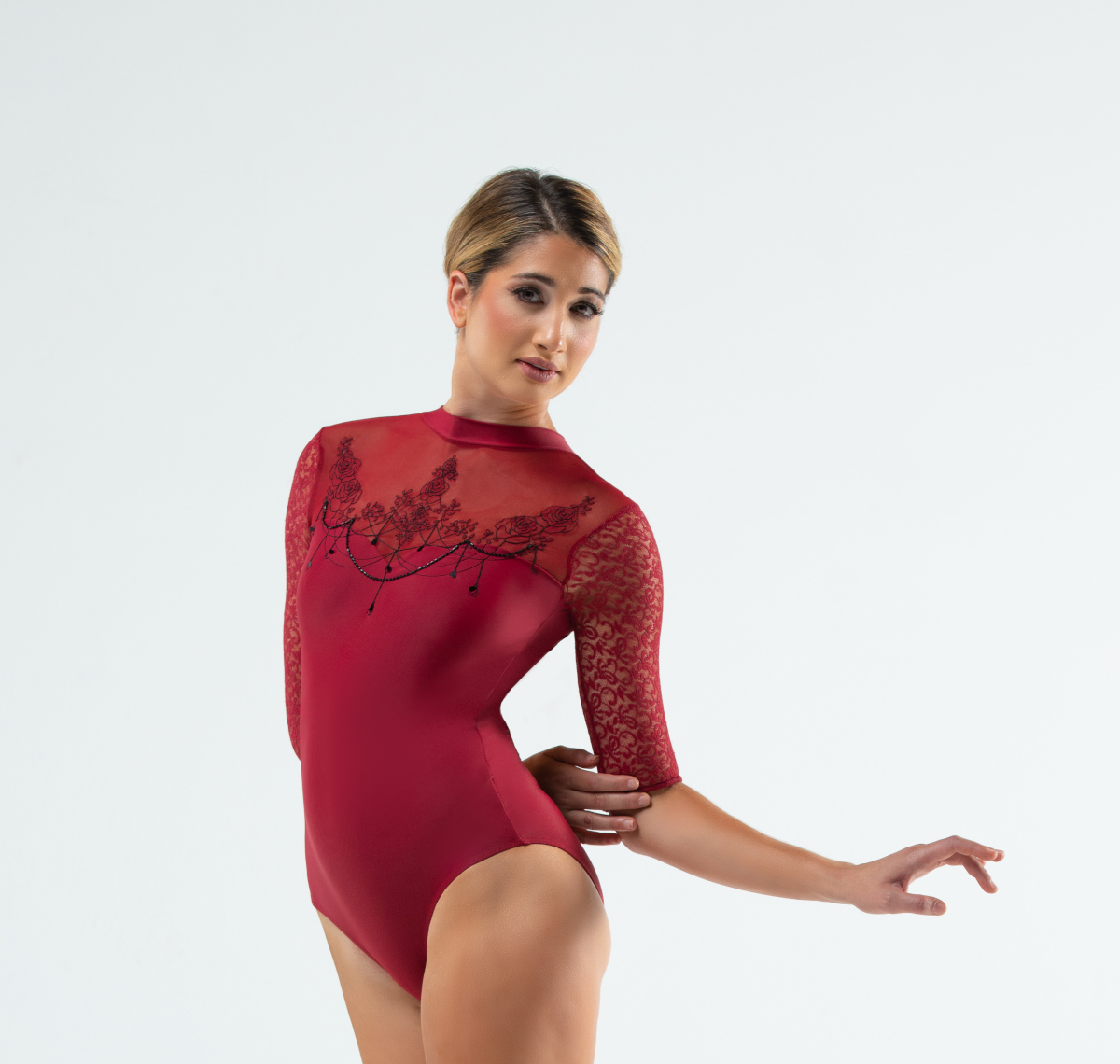 Chanel, Ballet Rosa
Get in the loving spirit of Valentine's Day with Ballet Rosa's beautiful styles from their newest catalog Créateur 2023.
Alexine is the new addition to the iconic Autriche collection. With the high neckline, extending from a sweetheart shape to a mesh yoke, this leotard adds a graceful length to the body.
Amari is the perfect balance of athletic and feminine touches with a sweetheart neckline enhanced by delicate lace which wraps around to the dramatic open back.
The superb Chanel leotard pays homage to the classic French designer Coco Chanel, with elegant lace half sleeves and a high neckline featuring ornate embroidered mesh that dances across the collarbone.
Emmeline is an elegant and feminine leotard with gorgeous, hand-cut Austrian lace accenting the shoulders and sweetheart neckline.
Finish your look with the Evana lace pull on skirt. Made to perfectly compliment your leotards, the skirt helps elongate your leg lines, and inspire graceful movement.

The Créateur 2023 catalog items are available now at local retail stores worldwide, where Ballet Rosa garments are exclusively sold.
Ballet Rosa will be at Danzainfiera in Florence (Italy) from 24 to 26 February 2023 at Stand B 21.
Find your nearest retailer and Follow Ballet Rosa on Instagram
© All rights reserved